---
About this event:
Created by Anne Schneck
---
Zoom - contact us for login details!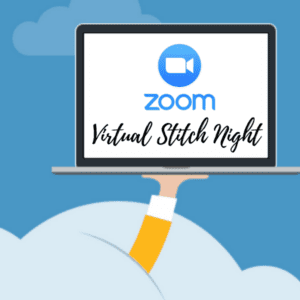 As knitters and crocheters we all start the year off with grand visions of gifting our loved ones with beautiful hand made gifts that they will cherish.  Often, as the holidays loom closer, we end up feeling rushed and overwhelmed, and often not finishing those projects.  Gifts are occasionally wrapped with needles and a ball of yarn still attached or you pretend they were never going to exist anyway, and promise yourself next year will be different.
What if this year really were different?  Let's work together and make it happen!  
There are less than 150 days until Christmas, so its time to get started.
Purchase any of the featured in-store kits (or any kit on our website!) and create a gift for someone in your life. Kits may be picked up at the shop by appointment, or shipped directly to you. Then, make sure to email us at info@infiniteyarns.com for the login details.
We'll meet weekly on Tuesday evenings from 7 – 9 pm in August on Zoom, from the comfort of your home. Bring your project, and bring your laughs! We'll work together and motivate each other to get our handmade holiday gifts made in time.